The Diversity Initiative for the Southern California Ocean (DISCO) is a research initiative of the Natural History Museum of Los Angeles County. Its aim is to greatly enhance our ability to discover and document biodiversity in the marine environment by applying modern genetic technology.
DISCO Projects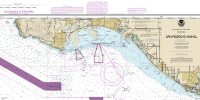 As part of the DISCO project, we organized a major expedition to explore the biodiversity of the urban ocean around Los Angeles. Taking place over two weeks, this intensive collecting expedition involved numerous partner organizations and dozens of taxonomists.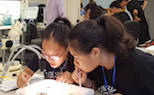 We will host a group of high school interns for a three-week intensive Advanced Research Internship Program (ARIP), for one week online and two weeks in the Museum. We have done similar programs in 2016, 2017, and 2018.

We provided a marine BioBlitz experience for classes of fourth-graders at Malibu Pier in parnership with the National Parks Service. In conjunction with the public side of the BioBlitz, we are supported by NPS to barcode 1,000 specimens as part of the DISCO project.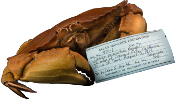 The DISCO group fielded The Crab Shack as participation in 2015's WeDigBio international collection digitization initiative.

NHMLA is one of two California State-designated repositories for specimens of endangered fairy shrimp. The DISCO group is involved in vernal pool specimen collection and processing as well as molecular investigations of the vernal pool biota.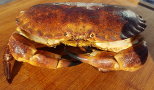 The "Cancer crabs" (Family Cancridae) are distributed worldwide in coastal ocean waters. This group includes the commercially important Dungeness and Rock Crabs. The Eastern Pacific is a global diversity hotspot for these crabs. We are investigating their phylogeny, using primarily molecular tools, with the aim of informing biological systematics and fishery management.