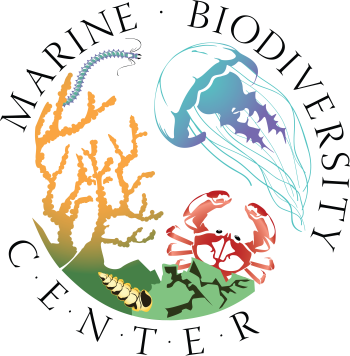 Prior project…
The Marine Biodiversity Center has completed its participation in the WeDigBio international collection digitization initiative in October 2015. Check out what we were up to!
What is the MBC?
The Marine Biodiversity Center is the Natural History Museum's core facility for the curation of marine invertebrates. Collections come to the Museum from a variety of research projects and government agencies. These collections document and archive the particular diversity of the invertebrate fauna both regionally and worldwide. Preserving the specimens and the data associated with them is a challenging and ongoing responsibility of the Museum.
Who are we?
The Marine Biodiversity Center's staff is dedicated to evaluating the incoming collections, applying the most appropriate curatorial procedures for the specimens, and organizing the collection information. Curated specimens may be maintained by the Marine Biodiversity Center itself or transferred to the holdings of other sections within the Museum.