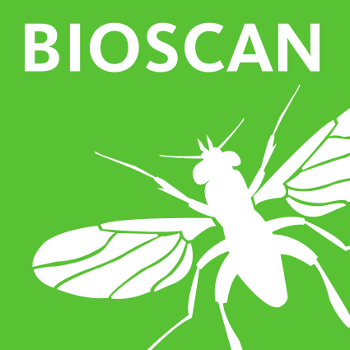 Biodiversity Science:
City and Nature
In 2012, the Natural History Museum of Los Angeles County launched a new research initiative: NHM Biodiversity Science: City and Nature (NHM BioSCAN). This first-of-its-kind scientific investigation will discover and explore biodiversity in and around one of the world's largest cities: Los Angeles. In three years of sampling from the urban core right out through less-urban surrounding areas, we will focus on the insects, the most diverse group of animals on our planet.
We will discover and document the diversity of insect species living with us in Los Angeles as well as test intriguing hypotheses about how natural areas around the city affect its biodiversity, and specifically, how light in the urban environment is affecting its inhabitants. NHM BioSCAN will take full advantage of our Museum base by directly engaging the public in the discovery and exploration of their home city.
What we're doing
We are involved in a broad variety of research and outreach endeavors. Here are some of them:
| | | |
| --- | --- | --- |
| Date | Category | Activity |
| 2015 Feb | Collaborative Meetings | BioSCAN participates in planning for NHM Digital Village |
| 2015 Feb | Outreach | Insects for Brownie troop meeting and merit badge |
| 2015 Feb | Outreach | Video filming by Aaron Pomerantz and crew for new species promotional work |
| 2015 Feb | Research | D. Pentcheff seminar at UCLA on Biodiversity and the NHM BioSCAN Project |
| 2015 Feb | Research | Host UCLA Environmental Practicum group at NHM |
| 2015 Jan | Collaborative Meetings | Nature Conservancy Greater LA Biodiversity Workshop |
| 2015 Jan | Lab/Staff Development | Interview dozens of potential students for new semester hiring |
| 2014 Dec | Collaborative Outreach | Hosted tour for National Science Teacher's Conference attendees for E&E |
| 2014 Dec | Collaborative Outreach | Presentation at National Science Teacher's Conference with E&E |
| 2014 Dec | Research | Research visit by D. Jenerette (UCR) regarding BioSCAN landscape ecology |
| 2014 Nov | Collaborative Outreach | Scavenger Safari — Public tours every 30 minutes |
| 2014 Nov | Outreach | Host USC Introductory Biology class field trip |
| 2014 Nov | Research | E. Hartop delivers invited talk at Ecological Society of America conference in Portand OR |
| 2014 Nov | Research | E. Hartop delivers presentation at L.A. River Symposium at CSU Northridge |
| 2014 Nov | Research | E. Long delivers PubScience talk for Santa Barbara Museum of Natural History |
| 2014 Nov | Research | E. Long gives NHM R&C research seminar |
| 2014 Nov | Research | Host J. Hogue to work on syrphid identifications |
| 2014 Nov | Research | Initiate research collaboration with UCLA on BioSCAN landscape ecology |
| 2014 Oct | Collaborative Outreach | Beauties & Beasts of BioSCAN presentation for Alliance Board |
| 2014 Oct | Collaborative Outreach | Haunted Museum — BioSCAN participation |
| 2014 Oct | Collaborative Outreach | B. Brown delivers Citizen Science + Cocktails lecture for E&E |
| 2014 Oct | Collaborative Outreach | E. Long does monarch butterfly tagging with E&E |
| 2014 Oct | Collaborative Outreach | Outreach at Isabella Rossellini evening event at NHM |
| 2014 Oct | Outreach | E. Hartop participates as panelist in Boom! event in Newport Beach |
| 2014 Oct | Outreach | E. Long hosts Hancock Park Garden Club for NHM Garden tour |
| 2014 Oct | Outreach | Host USC Introduction to Ecology class visits (twice) |
| 2014 Oct | Research | Begin L.A. River fieldwork |
| 2014 Oct | Research | D. Pentcheff delivers invited talk on collection digitization at iDigBio conference in Santa Barbara |
| 2014 Oct | Research | D. Pentcheff presents BioSCAN project to UCLA Senior Practicum group |
| 2014 Oct | Research | Initiate collaborative work on genetic diversity measurement with USC |
| 2014 Oct | Research | Meet with P. Valentich-Scott at Santa Barbara Museum of Natural History on collections digitization |
| 2014 Oct | Research | Visit UC Riverside on BioSCAN research topics |
| 2014 Sep | Collaborative Meetings | Aaron Pomerantz visits to discuss media and social networking for BioSCAN |
| 2014 Sep | Collaborative Outreach | BioSCAN participation in Nature Lab portion of Time Warner Cable PSA |
| 2014 Sep | Outreach | Looking for Nature in LA published in Fall 2014 edition of Boom! |
| 2014 Sep | Outreach | E. Hartop does blacklighting demonstration at Play the River event |
| 2014 Sep | Outreach | E. Hartop publishes "City Scanners" in September Natural History magazine |
| 2014 Sep | Outreach | KCET SoCal Connected airs The Bug Bet on BioSCAN project and site hosts |
| 2014 Sep | Research | Host Doug Yanega (UCR) for BioSCAN identification consultation |
| 2014 Sep | Research | Work with G. Pauly on insect identification in lizard gut contents |
| 2014 Aug | Collaborative Meetings | Meet with E&E to develop Citizen Science conference strategy for NHM |
| 2014 Aug | Collaborative Meetings | Visit with Friends of the L.A. River at The Frog Spot |
| 2014 Aug | Collaborative Outreach | Host Jared Linder's group from A Thousand Joys for lab tour |
| 2014 Aug | Research | E. Hartop delivers invited talk at Ecological Society of America meeting in Sacramento |
| 2014 Aug | Research | Host Eric Stein of SCCWRP to discuss molecular biodiversity approaches |
| 2014 Aug | Research | Visit UC Riverside on BioSCAN research topics |
| 2014 Jul | Collaborative Outreach | BioSCAN hosts VIP tour for NHM Summer Nights in the Garden event |
| 2014 Jul | Outreach | L. Gonzalez addresses Atlas Obscura group on BioSCAN |
| 2014 Jul | Outreach | USC C-DEBI program community college student group visit to NHM |
| 2014 Jul | Research | Continuing meetings with M. Turelli (UC Davis) on Wolbachia research |
| 2014 Jul | Research | E. Hartop spends July in UK with R.H.L. Disney regarding Megaselia |
| 2014 Jul | Research | NSF population genetics invited proposal submitted with USC, UPenn, Stanford |
| 2014 Jun | Collaborative Meetings | Collaborative meeting with Geraldine Knatz (USC and Port of LA) |
| 2014 Jun | Collaborative Outreach | First Friday — Bee tour |
| 2014 Jun | Collaborative Outreach | Naturalist — Upcoming article on bees in L.A. (in preparation) |
| 2014 Jun | Collaborative Outreach | Biodiversity seminar to Education staff for E&E |
| 2014 Jun | Funding | Secured $18,500 research fellowship funding from USC |
| 2014 Jun | Lab/Staff Development | Lab outing to Pt. Fermin intertidal |
| 2014 Jun | Outreach | Andrea Thomer (UIUC) re specimen and collection database research |
| 2014 Jun | Outreach | Host Hancock Park Garden Club visit to NHM |
| 2014 Jun | Outreach | Princeton intern Cordelia Xie starts working with BioSCAN for the summer |
| 2014 Jun | Research | Host D. Jenerette (UCR) for landscape ecology collaboration with BioSCAN |
| 2014 May | Collaborative Outreach | Bug Fair — Ant theme, using cast-metal ant nest |
| 2014 May | Collaborative Outreach | Naturalist — Article on BioSCAN student workers |
| 2014 May | Outreach | California Report (KQED) on BioSCAN project and site hosts |
| 2014 May | Outreach | Educational presentation at Carthay (school) Science Fair |
| 2014 May | Outreach | Video-documented expedition casting ant nests in molten aluminum |
| 2014 May | Research | Host B. Krishnamachari's lab (USC Viterbi Engineering) on sensor networks |
| 2014 May | Research | Host Dave Caron's lab (USC) on LA River-oriented biodiversity research |
| 2014 May | Research | Student talks at Southern California Academy of Sciences (CSU CI) |
| 2014 Apr | Collaborative Meetings | B. Brown and G. Pauly meeting with Nature Conservancy |
| 2014 Apr | Collaborative Outreach | Scavenger Safari — Public tours every 30 minutes |
| 2014 Apr | Funding | Privately funded expedition to make an aluminum cast of an ant nest |
| 2014 Apr | Funding | Released BioSCAN promotional book for site hosts |
| 2014 Apr | Outreach | PressPlay (KCRW) on BioSCAN |
| 2014 Apr | Outreach | SuperQuark (Italian documentary) interviews and filming |
| 2014 Apr | Outreach | Santa Monica Mountains Science Festival |
| 2014 Apr | Outreach | Site Scientist Soirée (including media coverage) |
| 2014 Apr | Research | First scientific paper from project submitted: Brown, BV and Hartop, E. Recognition of Megaselia arizonensis (Malloch), a common, western North American phorid fly (Diptera: Phoridae). Contributions in Science |
| 2014 Apr | Research | General article about BioSCAN submitted: Brown, BV and Borkent, A. New types of inventories at the Natural History Museum of Los Angeles County. American Entomologist |
| 2014 Apr | Research | Students at Undergraduate Symposium for Scholarly & Creative Work (USC) |
| 2014 Mar | Collaborative Outreach | BioSCAN-in-the-Nature-Lab training for docents/GIs (second session) for E&E |
| 2014 Mar | Collaborative Outreach | Nature Lab/Nature Garden insect training for docents/GIs for E&E |
| 2014 Mar | Funding | Issued BioSCAN promotional book for donors |
| 2014 Mar | Lab/Staff Development | Lab outing to Wilder Annex shoreline, San Pedro |
| 2014 Mar | Outreach | Initiated BioSCAN Facebook group |
| 2014 Mar | Outreach | John Adams Magnet School educational visit |
| 2014 Mar | Outreach | Muscatel Middle School teaching visit |
| 2014 Mar | Outreach | USC C-DEBI program community college student group visit to NHM |
| 2014 Mar | Research | Assembled and tested molecular lab facility in Collaboratory |
| 2014 Mar | Research | Council for Watershed Health: adopting protocols, invitation to speak at ESA |
| 2014 Feb | Collaborative Meetings | Festival of Books planning (insect-themed) |
| 2014 Feb | Collaborative Meetings | Initial collaborative meeting (with E&E) at L.A. Biohackers Lab |
| 2014 Feb | Collaborative Outreach | Adam Wall addresses Alliance Board |
| 2014 Feb | Collaborative Outreach | BioSCAN-in-the-Nature-Lab training for docents/GIs (first session) for E&E |
| 2014 Feb | Collaborative Outreach | Education outreach for two schools via E&E (awaiting follow up from E&E) |
| 2014 Feb | Lab/Staff Development | UCLA La Kretz Center BioSCAN retreat (3 days) |
| 2014 Feb | Outreach | Regina Wetzer addresses USC Biodiversity Seminar group on BioSCAN |
| 2014 Jan | Collaborative Meetings | Lost Ladybird engagement on iNaturalist platform migration for E&E |
| 2014 Jan | Collaborative Meetings | Nature Conservancy partnership |
| 2014 Jan | Collaborative Outreach | Naturalist — Article on NightWatch |
| 2014 Jan | Collaborative Outreach | Dean Pentcheff (and Greg Pauly) address NHM All-Staff Meeting |
| 2014 Jan | Outreach | BioSCAN undergraduates present R&C seminar |
| 2014 Jan | Outreach | Offramp (KPCC) piece aired on ant-decapitating flies |
| 2014 Jan | Outreach | UC Irvine collaborates to use BioSCAN sorting as the sole lab in UCI Intro Bio |
| 2014 Jan | Research | (Through March) Continue hosting UCLA undergraduates studying insect traps |
| 2014 Jan | Research | NSF population genetics preproposal submitted with USC, UPenn, Stanford |
| 2013 Dec | Collaborative Meetings | Behavioral robotics with Ian Ingram for E&E |
| 2013 Dec | Collaborative Outreach | Begin Lost Ladybird collaboration with E&E (awaiting follow up from E&E) |
| 2013 Dec | Collaborative Outreach | Dean Pentcheff (and Greg Pauly) address NHM Board Content Committee |
| 2013 Dec | Collaborative Outreach | Dean Pentcheff presents at Brown Bag Luncheon for E&E |
| 2013 Dec | Collaborative Outreach | Nature Lab insect exhibit reconstruction for E&E |
| 2013 Dec | Funding | Secured $95,000 funding (renewal) from The Seaver Institute |
| 2013 Dec | Lab/Staff Development | Lab outing to Pt. Fermin intertidal |
| 2013 Dec | Research | Hosted USC/NHM post-499-course conference |
| 2013 Nov | Collaborative Meetings | Nature Conservancy partnership |
| 2013 Nov | Lab/Staff Development | Behind-the-scenes tour at CA Science Center |
| 2013 Nov | Outreach | USC C-DEBI program community college student group visit to NHM |
| 2013 Nov | Research | (Through December) Host UCLA undergraduates studying insect traps |
| 2013 Oct | Collaborative Meetings | Great Sunflower Project collaborative meeting for E&E |
| 2013 Oct | Collaborative Meetings | LA River DEIR/DEIS response meeting |
| 2013 Oct | Collaborative Outreach | Haunted Museum — BioSCAN participation |
| 2013 Oct | Collaborative Outreach | California Science Teacher's Conference meeting presentation with E&E |
| 2013 Oct | Collaborative Outreach | Miguel Ordeñana to Renwick BioSCAN site for camera trap |
| 2013 Oct | Collaborative Outreach | Nature Lab insect exhibit reconstruction for E&E |
| 2013 Oct | Collaborative Outreach | Schoolyard Wildlife teacher workshop for E&E |
| 2013 Oct | Lab/Staff Development | Lab outing to Cabrillo Aquarium |
| 2013 Oct | Outreach | Teaching at Children's Nature Institute |
| 2013 Oct | Research | B. Brown delivers Plenary Lecture at Entomological Society of Canada |
| 2013 Sep | Collaborative Meetings | Bechtel grant participation for E&E |
| 2013 Sep | Collaborative Outreach | Educator Open House for E&E |
| 2013 Sep | Outreach | Marit Wilkerson (UC Davis) re environmentally influential organizations |
| 2013 Aug | Collaborative Meetings | Heidi Ballard to assess Citizen Science for E&E |
| 2013 Aug | Collaborative Meetings | Meeting to assess BioSCAN and Nature Lab for E&E |
| 2013 Aug | Collaborative Outreach | Curator's Cupboard — Urban biodiversity theme |
| 2013 Aug | Lab/Staff Development | Lab outing to Cabrillo Aquarium |
| 2013 Aug | Outreach | NightWatch citizen participation project |
| 2013 Aug | Outreach | Hosted Keck volunteers at NHM |
| 2013 Aug | Research | (Through December) Managed and hosted USC/NHM course 499: Hands-On Research at the NHM |
| 2013 Jul | Collaborative Meetings | Citizen Science with Ian Owens and Justin Marshall of NHM (London) |
| 2013 Jul | Collaborative Outreach | Adventures in Nature — 3rd–4th grade educational tour |
| 2013 Jul | Collaborative Outreach | Naturalist — Article on BioSCAN startup |